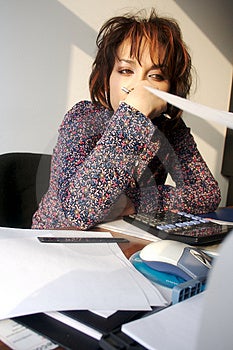 The saying, "hire slow and fire fast" stems from the affects a bad employee has on a company. Whether you are seeing the affects or not – a bad employee really is costing you more than you think.
And if you've ever been a co-worker or a colleague of someone who is long overdue to be released from their duties, then you know exactly what we are speaking of.
Let's face it – firing is tough. It's hard. It's uncomfortable, and no one likes to do it. But it must be done. Not only for the sake of the company – but for the entire staff as well.
Here's where your bad employee may be costing you.
Productivity. It's unlikely that a bad employee is productive. It's more likely that they are not only unproductive, but also destructive. They typically have terrible customer service, miss deadlines, and dismiss company protocols and policies. Missed productivity costs companies countless dollars in revenue, even if your bad employee isn't selling a thing.
Virus/Germs. Just like a bad cold will spread through the office virtually overnight, a bad employees attitude will infect those around them. Even your greatest employees may get caught up in the "office virus." These employees are often referred to as energy vampires, as they can literally suck the life out of your staff. While this may sound harsh, it's true. Don't let one bad employee take out your team.
Morale. Just like cancer spreads through the body, or a bad strawberry will mold the rest of the container. Don't let one bad employee steal your office morale. The bad employee is likely negative, under producing, and causing others to decrease their morale right along with them. Company culture is one tough cookie to replace – if you let this bad employee go too far – you'll easily lose control.
Regardless of what affects you have seen from your bad employee – there's only one thing you can do – fire fast. And next time, hire slow.